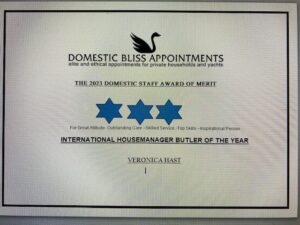 It is time to recognise Private Household Staff for the amazing job they do.
Congratulations Veronica Hast Domestic Bliss Appointments International House Manager Butler of 2023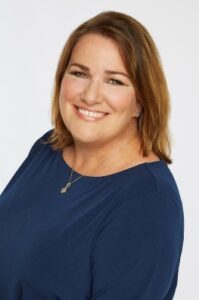 Veronica is one of the best Luxury Lifestyle Management Professionals With a foundation on Yachts and Global Private Estates providing direct support to individuals and families.
Her early career was on sailing yachts as an able deckhand, a first-class stewardess and a gourmet chef with a reputation as one of the best hostesses in the Virgin Islands charter yacht league. This led to being recognized as one of the world's first professional female yacht captains – from classic sailing yachts to Fedships gaining Maritime Professional Training: USCG and MCA 3000 GT Master Upon Oceans License and becoming one of the first STCW training instructors. Overseeing millions of dollars in budgeting and yard periods as well as multiple Atlantic crossings there are very few Yachts professionals that cover the whole spectrum – Veronica is a pretty fine engineer and has Maintenance ability as well being the Queen of the Dremel!
Moving on shore Veronica excelled in an Estates based career moving from House Manager to Estate Manager project managing remodelling and new builds and embracing all the new technologies her Expertise covers  PC and Mac OS, Microsoft Office (Word, Excel, PowerPoint, and Outlook), Adobe Acrobat, AV/IT, and Smart Home Technology (Crestron, Kaleidoscope, Simon, Savant, and Lutron).
Always investing in her career Veronica studied Essentials of Household and Estate Management as well as Estate Management Solutions and is currently completing her 12 week Butler training at The International Butler School in the Netherlands. She is a member of Estate Management Network and Private Service Alliance.  A natural mentor Veronica has driven the careers of many in the industry both in yachting and estates- she has recruited and trained numerous interior and exterior teams – she is well respected by all.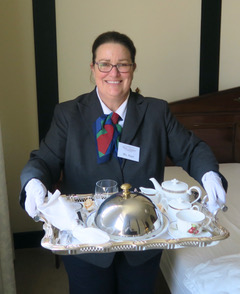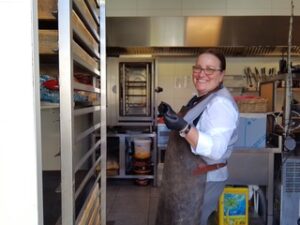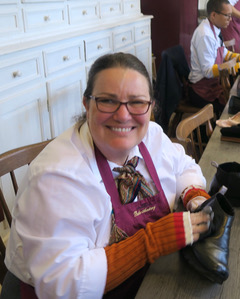 Veronica can mend your roof, landscape your garden, change your car brakes, train your dog in fact she is godmother to hounds all over the globe including my own Tibetan Terrier Ossie who adores her. An intelligent woman with great communication skills she is so creative and fun with a great sense of humour.  Veronica also has a big kind heart- her career break to care for her own mother with dementia allowing her to live in dignity and at home until the end thanks to the devotion of her daughter.
I look forward to welcoming Veronica who is invited to England at the end of her course to celebrate and receive her well-deserved award with dinner at a fine dining restaurant in Cambridge and a tour to include Breweries, wine Estates and some of our Stately homes.  Congratulations you are a Star of our industry, and we salute you.