We have a broad range of high quality staff available for a wide variety of job roles. Below we feature just a few of them.
Angela
Live in Housekeeper
Available now £500 a week net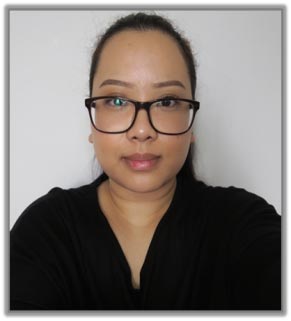 Angela should really be named 'Angel' as she is a pleasure to work with. A British-Filipina Housekeeper who spent 5 years with her last family she is dedicated and compassionate, Patient, personable and professional in responding to clients needs with a fine eye for detail and a high level of energy.
Angela says 'My inspiration lies in the comfort and service of others. Employers have mentioned my valuable assets are that of; reliability, clear communication, honesty and being a good listener. Trustworthy Loyal Friendly Reliable Creative Self-directed and motivated'
Good with children and dogs Angela is also great at  cooking and baking and she drives and is a non smoker
Housekeeping Skills include
Dusting all surfaces Cleaning and ensuring all glass surfaces are spotless and shiny
Polishing any wooden surfaces
Stripping bed sheets and changing them to the hotels standard; folding bed corners, fluffing pillows, straightening duvets and adding on any decorative accents on bedding quilted throws, feature pillows
Hoovering all areas (lifting or moving any furniture possible) and steaming/mopping necessary flooring
Working as a waitress during breakfast, lunch and dinner service hours
Silver service dining
Daily upkeep of home
All laundry Thoroughly disinfecting all areas and surfaces applicable
Cleaning skirting boards and ceilings
Bathrooms – Daily Sanitising and disinfecting inside and outside of the toilet bowl as well as the flush handle/button,showers and tubs, light switches, door handles Removing all limescale and grout and hairs from drains Unclogging drains with baking soda, vinegar and boiling hot water
Changing all towels, floor mats and robes Refilling any hand washes/soaps