Ethical appointments can lead to Domestic Bliss
80% of Domestic Bliss customers have been recommended or are returning for a very good reason!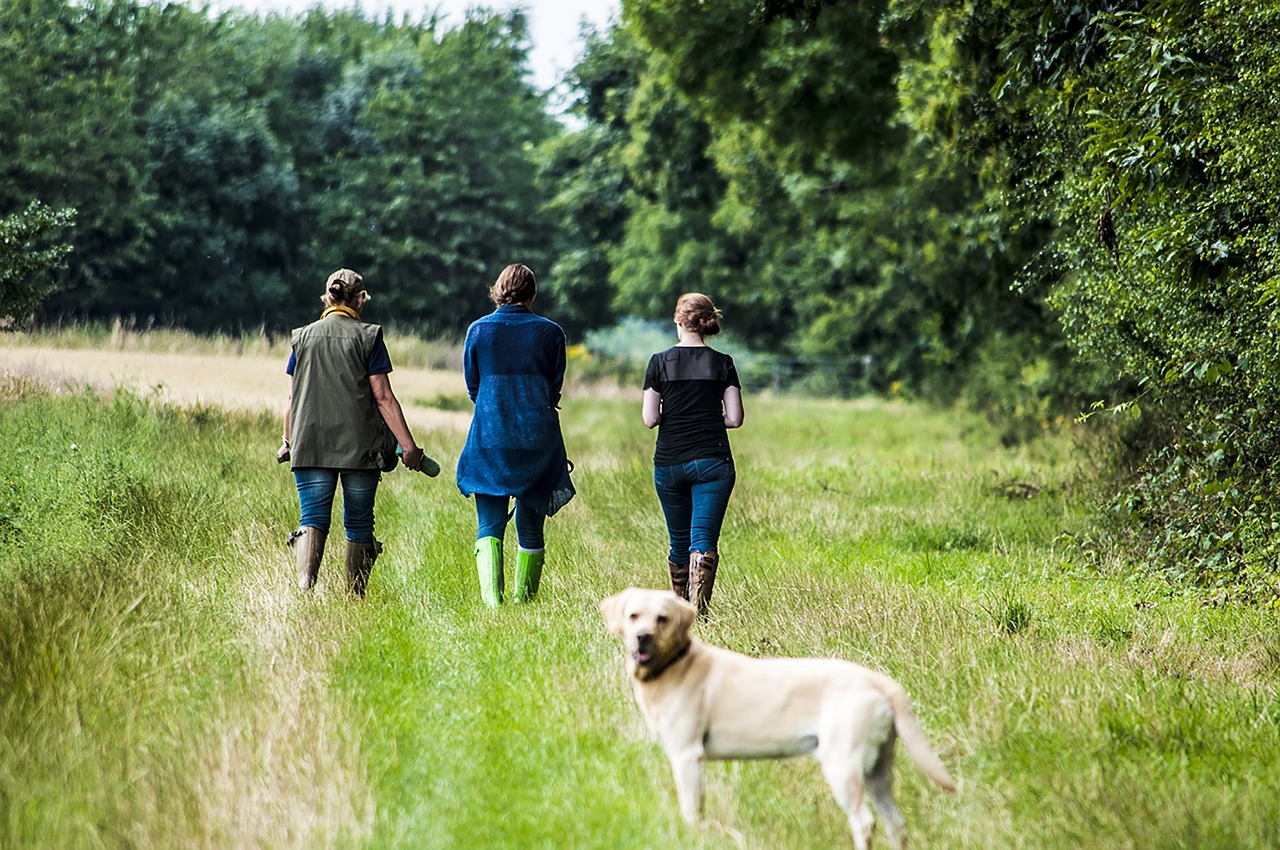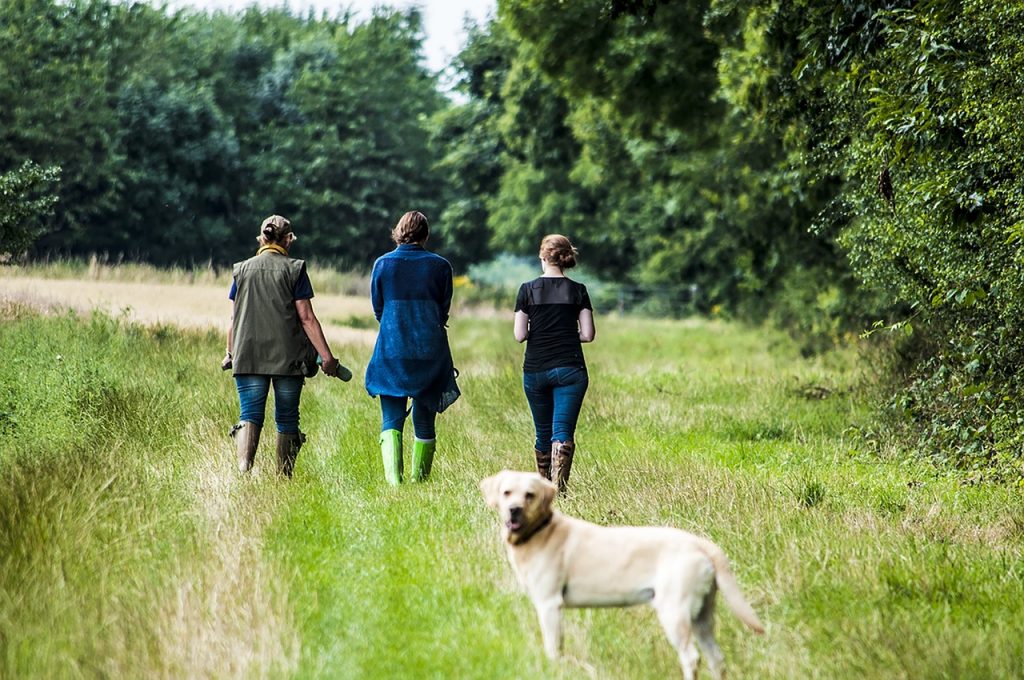 It can be a long winded and costly process for employers of domestic staff to find and hire the staff that are perfect for them, their families and their homes or yachts. It can be a stressful and expensive business for staff to leave one position and start another. Why then has this been happening more frequently with staff moving from one job to the other – seemingly the same job just for different people?
How do those employers that seem to have staff who stay through one or two generations of families manage it? What magic solution is there to maintain the loyalty of domestic staff to their employer? It is a known fact that domestic employees who hold their employers in high esteem work more effectively and commit themselves to working for many years in the same household. If domestic staff find themselves in a difficult situation and change a job more than 3 times there is a high percentage that will leave the industry for good.
One big clue – it's not about the money!
Most domestic staff wages have not changed in over 10 years. Many years ago I earned £450pwn – some cooks today will still be offered that. So if staff are moving on to jobs that pay them almost the same it MUST be something else.
The vast majority of employers of house hold staff treat employees fairly. There are a small minority that are unaware of staff etiquette and this can lead to poor staff relations costing time money and hassle. There are also newer staff in the industry that have not been mentored as they used to be when households were larger and more structured.
For those that have not yet learnt the ropes and are seeing staff in their household change frequently leading to chaos and poor relations, DOMESTIC BLISS can be achieved with a few easy steps.
Every member of staff I have ever known takes great pride in their work, reputation and references and relationship with their employers. They are not looking to move on because they don't like the work. When I ask domestic staff registering with me why they wish to leave their current role these are some of the answers.
My employers do not appreciate me – they never thank me or notice what I do in my work.

My employer has changed the way that I am paid and only shows a part of my wages for tax and NI.

I have worked 80 hours a week for 6 weeks and I am making mistakes because I am so tired.

My employer wants me to work more than 5 days a week every week and I have very little time off.

I have received no payslips.

I have seen in the Lady that my salary is very low.

I was employed as the cook but they have changed my job and tell me I am now the nanny.

I am going to lose my driving licence because my boss keeps asking me to break the law.

My employer shouts at the staff all the time and belittles us in front of people.

I have been with the family for 5 years and they have never given me a present or a card for any of my birthdays or Christmas.

I am bored with my job, I never see anyone or talk to anyone, I am very isolated and I feel stale.

My employer always borrows money from me or makes me pay for house hold bills.

If my boss has a fight with his wife they try to involve me or discuss very personal matters with me. I have only stayed as long as this because I love the children.

My boss asks me to stay in and look after the children almost every night but she will not pay me extra- she says it's not babysitting because the children are asleep.

We work as a couple but my employer wants my wife to go and work in the Scottish castle while I stay in Devon (YES REALLY THIS IS A TRUE ANSWER).
For selling a home it may be location, location, location.
For a happy home with happy staff it is communication, communication, communication.
Most household work involves swings and roundabouts with staff required to be flexible. This works very well when the flexibility is recognised and rewarded. For example, over a period of 17 weeks staff's average hours should not exceed 48. It is a fact that staff who consistently work longer hours begin to perform poorly and start feeling resentful and disappointed with little job satisfaction. This can mean staff stay a shorter time in a position which benefits neither party.
It can also cause dangers as well as mistakes –sure a tired housekeeper may drop a delicate vase she is dusting but would you really want your chauffeur to take your kids to school at 7.30am when he picked you up at 12 and got home at 3am after a long days work? Has anyone ever seen those dear little exhausted Filipinos chatting on the phone in Tagalog while crossing the Kings Road pushing a baby and dragging along two little toddlers with a dog lead tied to the pram- is she really awake enough to see the potential dangers?
If staff have been required to work longer hours this can be handled in the following way.
Appreciation – a thank you goes a long way. Working out when the down time is and giving staff back the time in lieu. Adding on extra time to days off. If the next day is uneventful suggesting they come in later (especially if they finished cleaning up a dinner party at 2am), or leave a little earlier. Popping a little money into an envelope with a card to give them some overtime incentive.
You may be unaware you are actually asking someone to do the job that needs two people. Keep a track of how many hours that person is working. Be realistic if the hours are more than 45 a week all the time and you do need that much help it might find be more cost effective to bring in someone else part time or ad hoc.
Act in a disciplined manner with staff hours. If they work a long day and their contract gives them a split-shift make sure they go off duty for those hours. Some staff are not sure if they should go or not and wait until they are dismissed for the day. If a cook has a split shift and shift one finishes at two as a rule try to sit down at 1pm and make sure you are gone from the table to give her time to clear before she leaves. Make sure the chauffeur is informed when he will not be required for the rest of the day or needed in the evening.
Staff that are living in nice clean and spacious accommodation tend to stay in jobs. Outgrowing the accommodation or having difficulty with privacy is the single largest reason staff move on. Every year ask for an inspection so you can see if any maintenance needs attending to and discuss this with your staff. If the furnishings are looking shabby try to replace them. If you provide equipment such as washing machine, ovens etc make sure they are working. I had a couple who left a job because the boiler stopped working (was condemned as unsafe), the house was damp, the oven did not work and the solution offered was to cook and eat their meals in the main house. The employer lost 3 couples in a row before attending to this problem with fees of several thousand pounds for each employment??? Hardly cost effective.
Respect the private staff space. However tempting especially if staff are under the same roof, avoid knocking on the door after hours or making ad hoc requests. If the staff are living under the same roof try to keep their area quieter. – If the laundry is nearby for example don't run the dryer all night.
If you entertain regularly and want to offer the best hospitality make sure this is practical. If you cater for larger numbers make sure the glasses and plates are dish washable. After several backbreaking long nights over a sink with large heavy oversized china staff tend to dread dinner parties.
If you employ a marvellous cook and like fine food make sure there is more than one wooden spoon and a selection of chipped baking pans from your mother's house in the 70's. Be aware of your kitchen and the equipment. Make sure it is up to the level you are expecting your staff to perform to.
Staff often prefer that the professional lines are not blurred and that professional barriers are maintained during their employment however long that may be.
Referring to their employer by their title or surname is easier if agreed from the start AND STAFF DO NOT MIND THIS. It also prevents embarrassment if the plumber hears them calling you Fred and Ginger and thinks he can as well even though you are actually Lady Green.
Friendly body language, smiling and taking a general interest can be very rewarding. It is not always wise to encourage too personal conversation but perhaps ask how a weekend was or how a family party went. Never raise your voice or belittle staff. If there is a problem call a meeting.
Be realistic. It takes 12 weeks on average for new staff to settle in, find out how things are done, see what personal preferences there are and be able to perform at an expected level. Welcome them and find things to praise in their duties as they will be nervous and watching for reaction while they learn things. To help speed things along draw up a house hold book with staff that is a permanent guide with things like manuals for washing machines stored with it. Although they will eventually like to use their own creativity they will hate a "faux paux" such as using a blue vase in the bedroom when it should be the pink one or that it should be SPARKLING bottled water by the bed. Staff do become mind readers however at the start while they will not appreciate someone hanging over their shoulder telling them how to do everything a basic guide will be appreciated.
Become disciplined about meetings with staff to communicate things. Perhaps start with a weekly meeting where one or two nice things to thank them for can be raised and then gently guide them towards preferences if something wildly amiss. Aim for a ½ hour meeting once a fortnight to go through diaries so staff can plan their work -loads to put on the best show for guests or special events. Involve staff even ask for their ideas and input. Ask if everything is OK for them and listen if they have any worries. There does not always have to be an answer right away, things can be thought through and discussed again at a later time.
In most households who have established this way of communication most 'meetings' take about 10-15 minutes over a friendly cuppa and everyone leaves feeling informed.
Give staff little tips on who is coming to stay or dine and what they do plus anything relevant already know about guests – that they like Earl grey tea or enjoy meringues or are allergic to shellfish.   Staff have an ability to build up knowledge of your guests and the hospitality will soon become enviable. If a guest mentions they enjoy something encourage them to tell the staff- staff really love good feedback and will go the extra mile for someone who praises them. Also tell staff how you prefer interaction with your guests. Some households prefer warm chatty staff others a more formal background approach.
Keep a calendar in the house diary with birthdays or religious holidays that may affect staff. A small card is always appreciated and if they are highly valued perhaps an appropriate gift. Examples I have heard of are the family giving the house keeper a spa gift certificate for after the hugely busy Christmas week and a day off to enjoy it; gym membership for a slightly overweight chauffeur; asking the chef to bake a cake and all the family and staff singing happy birthday. It does not have to be lavish just thoughtful.
If there have been more than 2 Christmases at home and it is possible go away the third one and give the whole staff Christmas off or hire in outside staff.
If there is an event or something with tickets which cannot be attended ask if the staff can use them. If there is involvement in things such as Wimbledon or a royal event and there are spare guest passes do a staff lottery. This will be highly appreciated.
When a job in a house hold is the same day after day staff can move on for reasons of boredom. A cheaper option is to offer to pay for a course – something that will benefit both parties such as cooking, service, flower arranging. Refreshing interest in their jobs gives staff a great deal of satisfaction.
One lady who was losing staff because she treated them so badly was told the agencies could no longer help her. BUT ALL MY FRIENDS IN NOTTING HILL HAVE DONE IT she wailed. What she did not know was her 'friends' were constantly losing staff costing them money time and hassle and chances were their current staff were registered looking for new positions but were stuck in a rut as they could not drive or were unable to produce a valid work visa. It is not worth trying to abuse people who are poor and desperate. Clients have confessed to me about foreign couples who left in the night with all the fixtures and fittings and the sheets! One lady had her house keeper TEXT her to say she was not picking up the son from school and in fact had left. Country houses that employed staff from Eastern European countries in the last few years thinking they had achieved staff cheaply were left distraught when paintings were cleaned with Jiff and the silver with a pan scrubber. If staff are not trained and experienced they will not be able to do the same job and it will cost money or possibly damage to precious possessions to put things right.
A huge percentage of people who came as economic migrants left and returned to their own country because the money was better there and the people kinder!! Not a good legacy.
There are not many people who did not squirm with embarrassment at headline newspapers exposing the Rock stars who were charged with poor treatment of a long-term member of staff or the famous actress who paid her maid in rubels when she bought her to England. And the well known pop star whose staff leave every three months when they find she does not pay tax and national insurance. These are headlines in newspapers and it is extraordinary that well known people put their reputation at stake for such small sums in the grand scheme of their spending.
However many people are not aware that their employment of staff is breaking criminal laws and they can be prosecuted for these abuses.
Article one (link opens in new window)
Article two (link opens in new window)
There is also abuse and behaviour that is absolutely illegal and should not be tolerated.  This includes violence shouting threats bulling taking a passport away or any physical abuse.
http://www.ituc-csi.org/spotlight-on-marissa-begonia-j4dw.html
http://www.timesonline.co.uk/tol/news/uk/article7034899.ece
http://news.bbc.co.uk/1/hi/england/london/8529272.stm
So avoid all the trouble – offer decent work conditions and kindly ways to your staff and they will be with you for the long term through thick and thin. One House manager worked for her boss for a year without pay when he lost everything in the stock market crash until he got on his feet again. Many staff stay with their employers and look after them in old age when friends have all but gone.
I am always happy to give impartial advice. Staff are leaving the industry and are gold dust – let's keep the good ones happily employed and clients will reap the rewards of the privileges' of their lifestyles.
Whether you are recruiting or searching for your dream job, it is vital to understand the difference in roles.
Domestic couples are generally a married or long term couple who are employed to manage and run the private home and will have a combination of the following skill sets – butler, chauffeur, cook, gardener, handyman, nanny, housekeeper, houseman, house manager or PA. Often domestic couples are employed to maintain weekend, country and overseas holiday properties especially in the owner's absence. Couples will require separate self-contained accommodation.  It has been a long tradition that families are often raised on private estates and for a long term solution this is often a favourable option if the accommodation allows.  Some of the best staff currently working in private service had parents in the industry before them.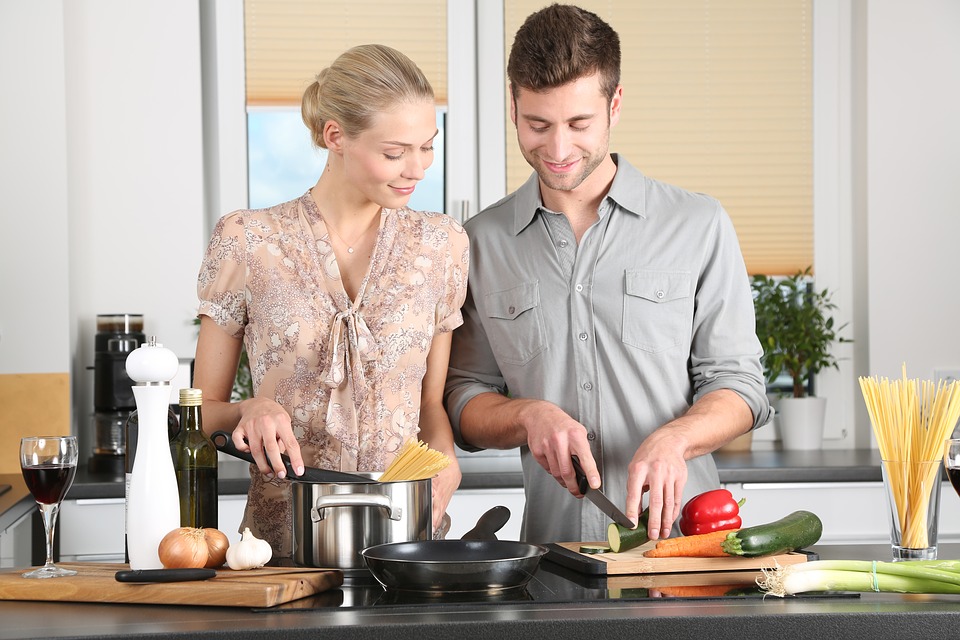 Chefs are generally formally trained whilst cooks have gained their knowledge through experience. This covers the preparation of all meals from children's and basic family meals to professional qualified chefs who might cater for dinner parties and larger social events. In a private household cooks and chefs are responsible for Menu preparation and cooking for daily family meals and special events. Cooking for other household staff as required. Food ordering and purchase.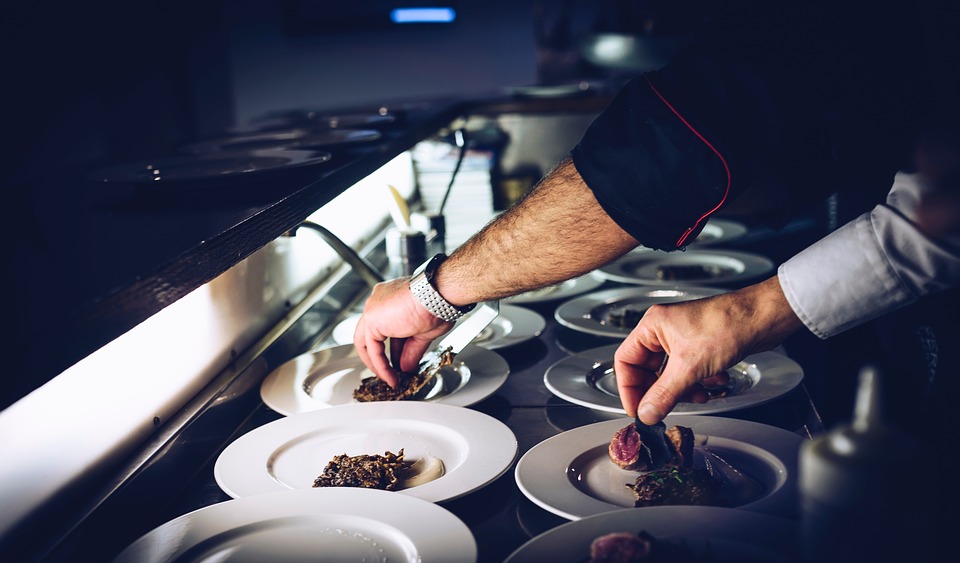 When employed on a full-time basis the housekeeper is responsible for all aspects of housekeeping and care of laundry. Depending on the size of the house and family might be assisted by a daily cleaner.
Duties to include:
Responsibility for the duties and schedule of cleaner(s) if employed
Thorough cleaning of the house
Vacuuming and cleaning floors, carpets and rugs
Dusting and polishing of all surfaces
Laundry and ironing – drop and collect dry cleaning
Schedule all linen changes
Maintain a household maintenance report
Care of fine china, silver and crystal in absence of a butler
Maintain adequate supply of household cleaning products
Arrangement of flowers throughout the house
Run errands and possibly be responsible for household shopping
May be asked to assist with serving at table for dinner parties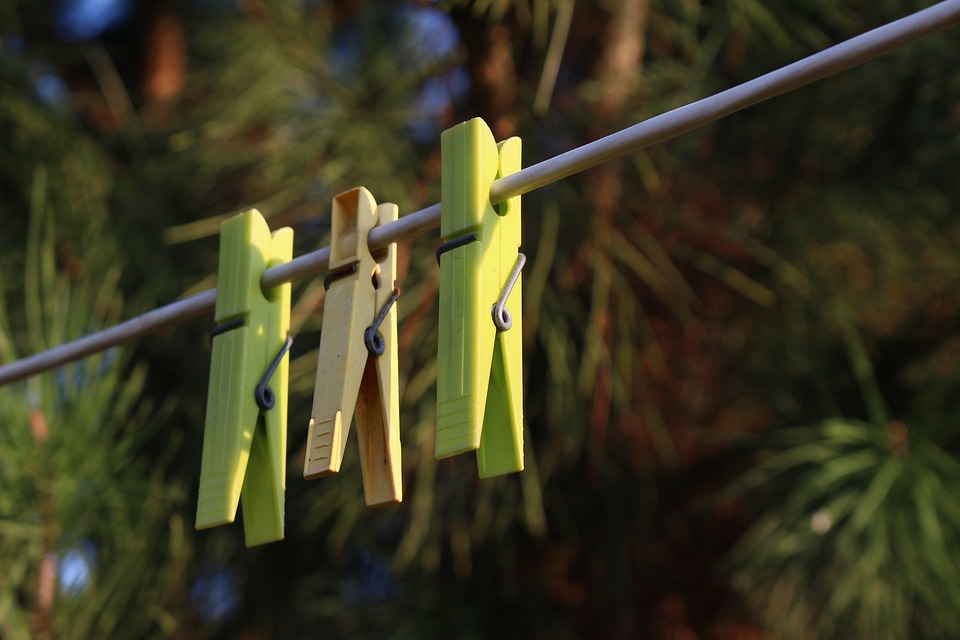 The House Manager or Major Domo holds overall responsibility for the running of the household, home-office or multiple households and their respective staff. Their duties would include: Overall management and administrative operations reporting to employer. Coordination with the butler or individual house managers at each property. Oversee overall household budgets and banking facilities thereof.
Maintain up to date property inventories and reference manuals. Overall responsibly for household maintenance, and work in conjunction with employer in major renovation works. Coordinate the movement of the family, furnishings and artwork between properties Assist in the organization of social events at home, travel arrangements and household / family security.
Liaise with the employers' corporate office staff as and when required.
Generally responsible for all areas outside and possibly inside the main house on small to large country estates. Could be a joint position looking after the inside of the house as well. Duties would include: Maintenance of the house, grounds and amenities (tennis court, swimming pools etc) organise the duties, schedules and training of all estate staff (gardeners, handymen, keepers etc) or arrange all relevant contractors.
Work in conjunction with indoor staff over kitchen garden etc.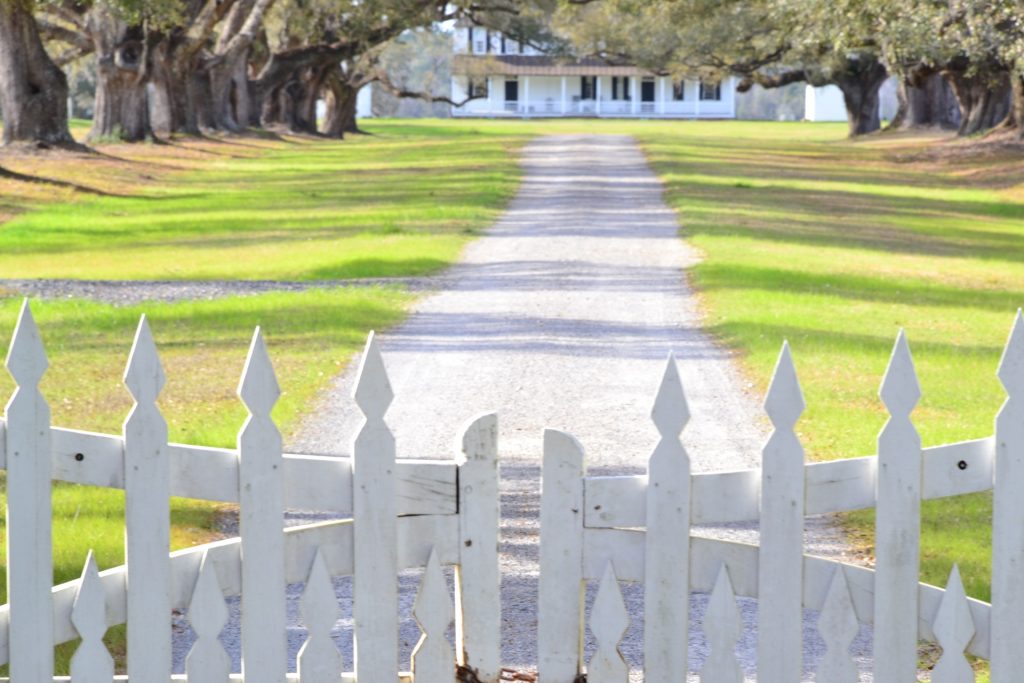 Working within a home office environment responsible for all organizational matters both private commercial and for the employer. Duties include: Manage the home office including schools and childcare arrangements. All secretarial duties, diary management and scheduling appointments. Organisation of mail and responses. Manage accounts payable and expenses. Arrange travel arrangements overseeing special projects. Organise corporate and private entertainment.  Oversee staffing.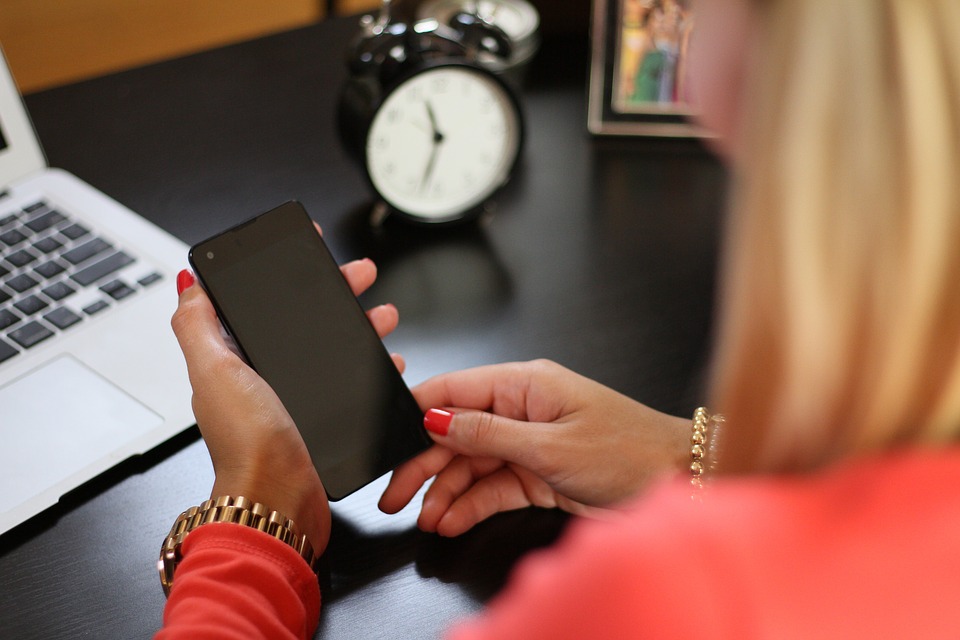 Split job between care of the children and the cleaning of the house, in this situation the children are normally older and out at nursery or school during the day. Usually works in conjunction with daily cleaner. If the nanny/housekeeper is expected to take sole charge of children then it is imperative that her housekeeping duties take second place to ensure the quality of childcare at all times.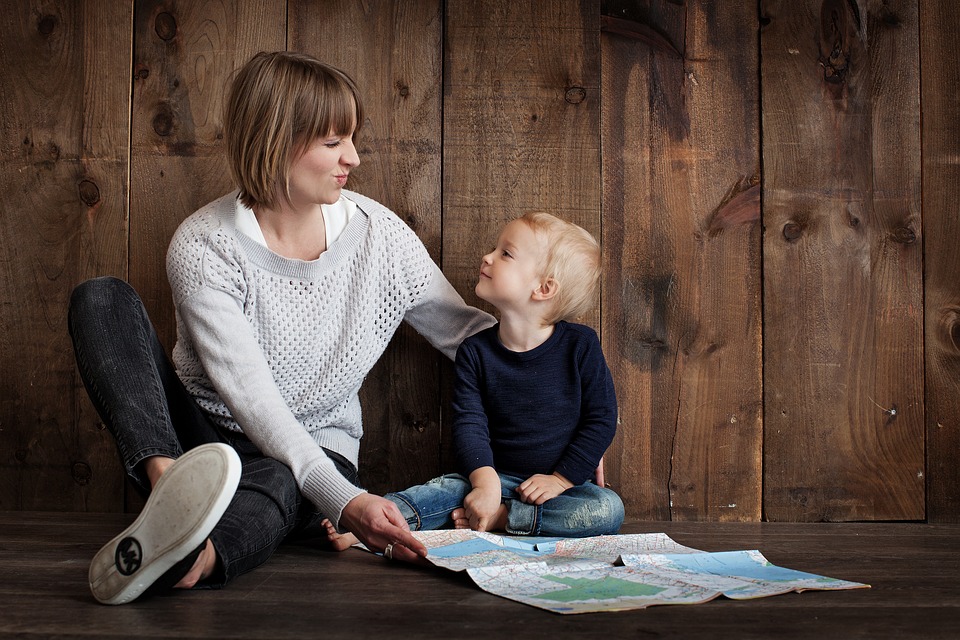 Those who work as Mothers' Helps are generally younger and less experienced with children than Nannies. Due to their lack of experience they unlike nannies are not qualified to be left in sole charge of young babies but act as a general help for mothers working under their direction.
They will generally do light daily housework but should not be expected to fulfill the role of a housekeeper or cleaner.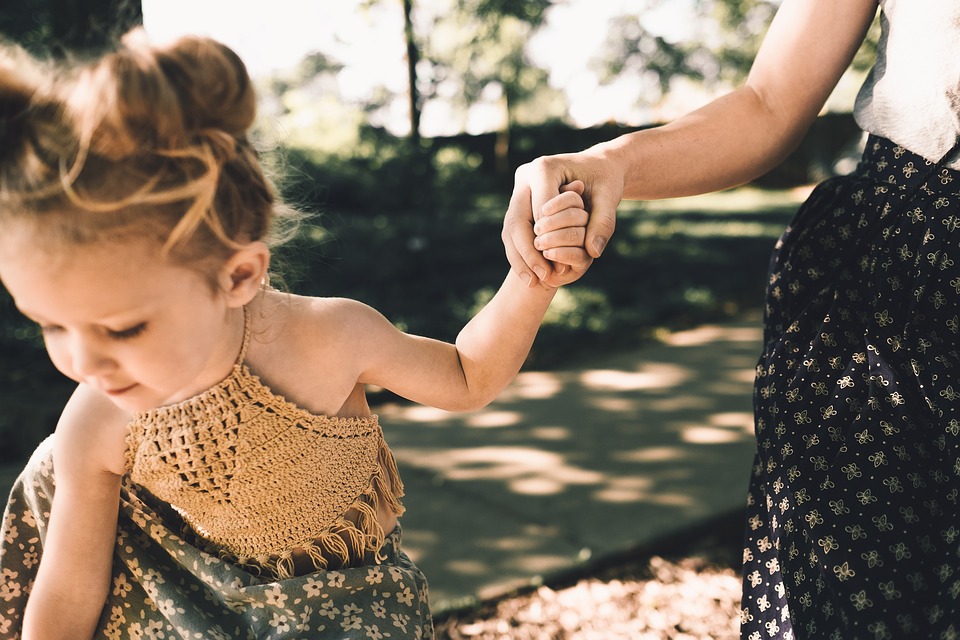 Role varies depending on type and size of the garden but can range from simply mowing the lawn and maintaining the garden to a fully qualified horticulturist who can plan and create gardens from scratch and create and maintain formal gardens. Able to maintain and operate the usual outdoor machinery and tools. Knowledge of managing a Kitchen garden is extremely useful in country houses.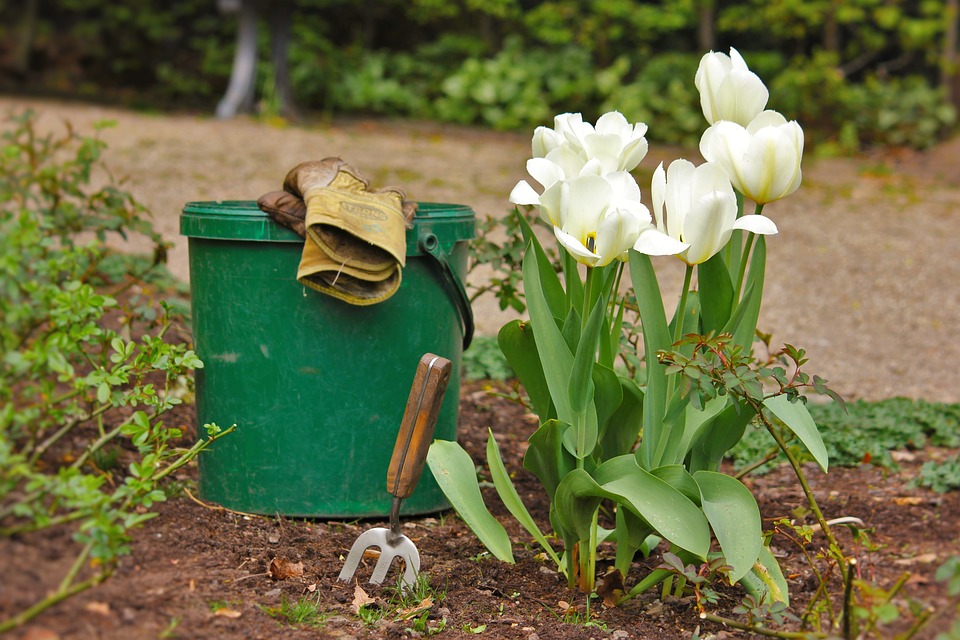 Split job between preparing and cooking the food and cleaning the house. A cook/housekeeper would be expected to prepare food to a good family standard and be able to cope with the occasional dinner party. Depending on the size of the house and family might work in conjunction with and be responsible for a daily cleaner.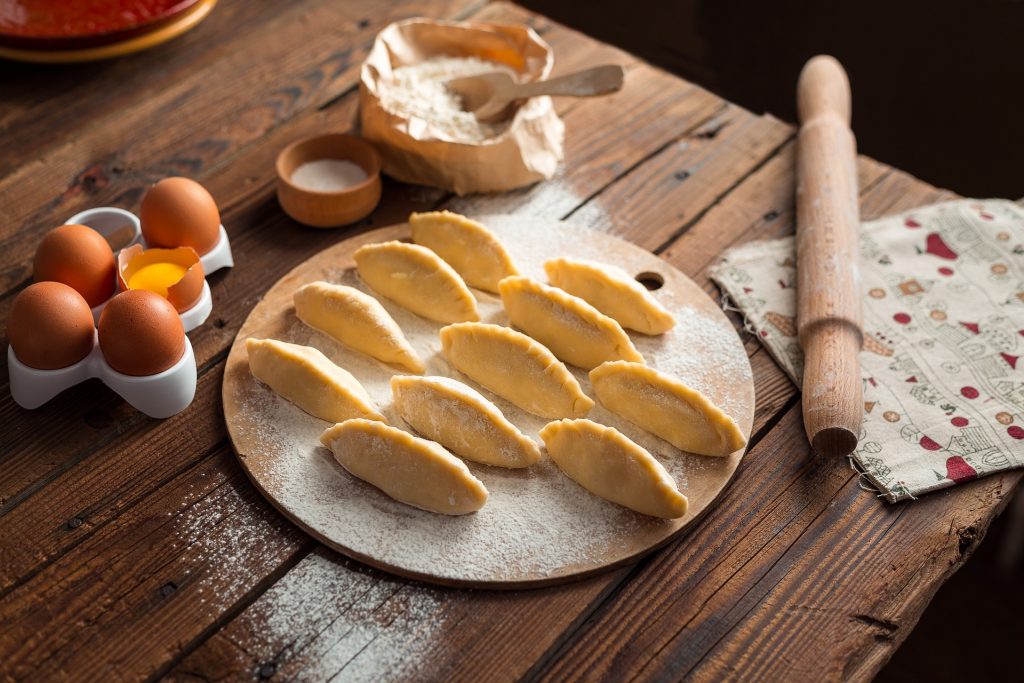 The traditional butler is deemed as a manservant responsible for ensuring the smooth running of the household. Good modern-day butlers are multi-taskers and are now expected to fulfill a combination of the following roles; butler, valet, chef, chauffeur and traveling PA. In the past few years we have also seen the emergence of the 'super butler' – generally highly educated, computer literate and multi-lingual who travels extensively with their employer managing and ensuring the security of multiple worldwide households and their respective staff as well as responsibility for the 'super rich accessories' such as private jets and yachts.
Butler's duties include:
Charge of all household staff including daily schedules, duties and ongoing training
Knowledge of social etiquette and formal service
Greeting and care of household guests
Organize household budgets, maintenance and household inventory
Care and cleaning of fine china, crystal and silver
Prepare formal table settings, serve drinks and wait on the table
Be knowledgeable about the purchase, storage and serving of wines and spirits and maintain the wine cellar
Assist in the organization of social events at home, travel arrangements and household / family security
Liaise with the employers corporate office staff as and when required
Valet service to the gentleman of the house
(see also' House Manager' and 'Valet')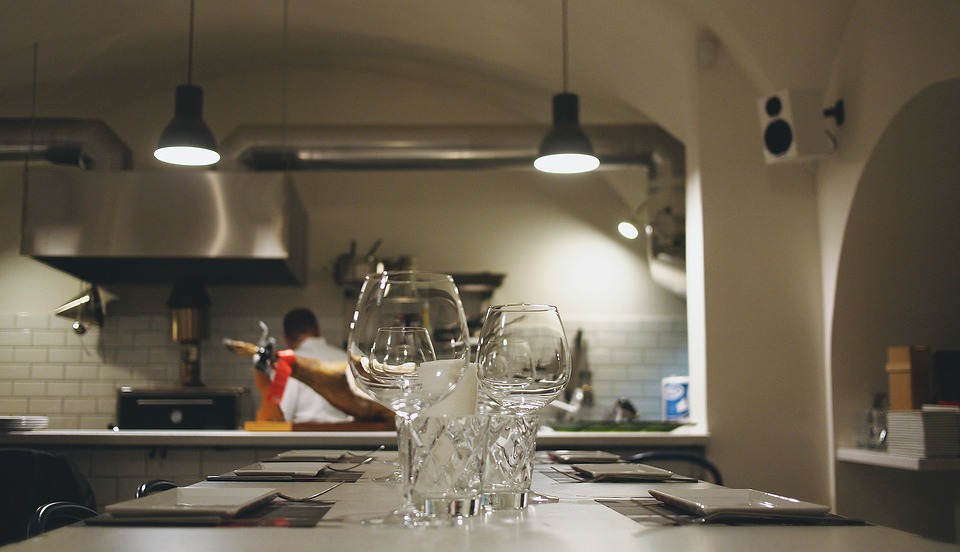 The valet is a manservant to the gentleman of the house.
Duties would include:
Care of the wardrobe and gentleman's rooms
Care, cleaning, pressing and mending of gentleman's clothes
Preparation and packing of clothes for travelling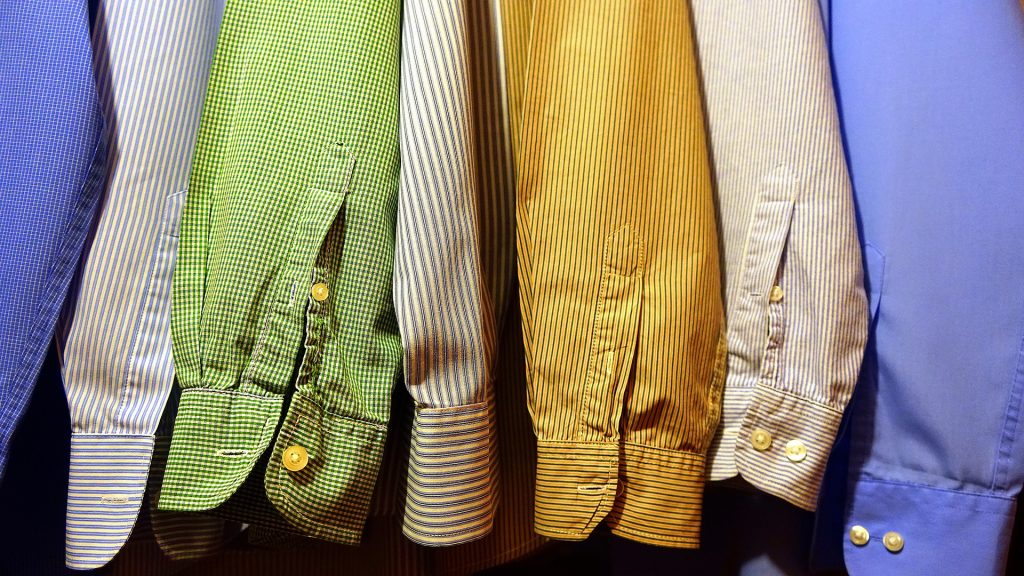 Professional driver to either a private household; driving the employer to work then covering school runs, driving the lady of the house and running general errands or a top-level corporate employee where they will be on call all day driving to and from business appointments and possibly help around the office. The majority of chauffeurs have a background from the police or armed services and qualifications include Rolls Royce-trained, anti-terrorist and defensive driving skills.
Chauffeurs are responsible for:
The care and maintenance of the car
Insuring that the car / cars are in a state of constant readiness (petrol etc)
The care and paperwork (MOT / insurance etc) for the cars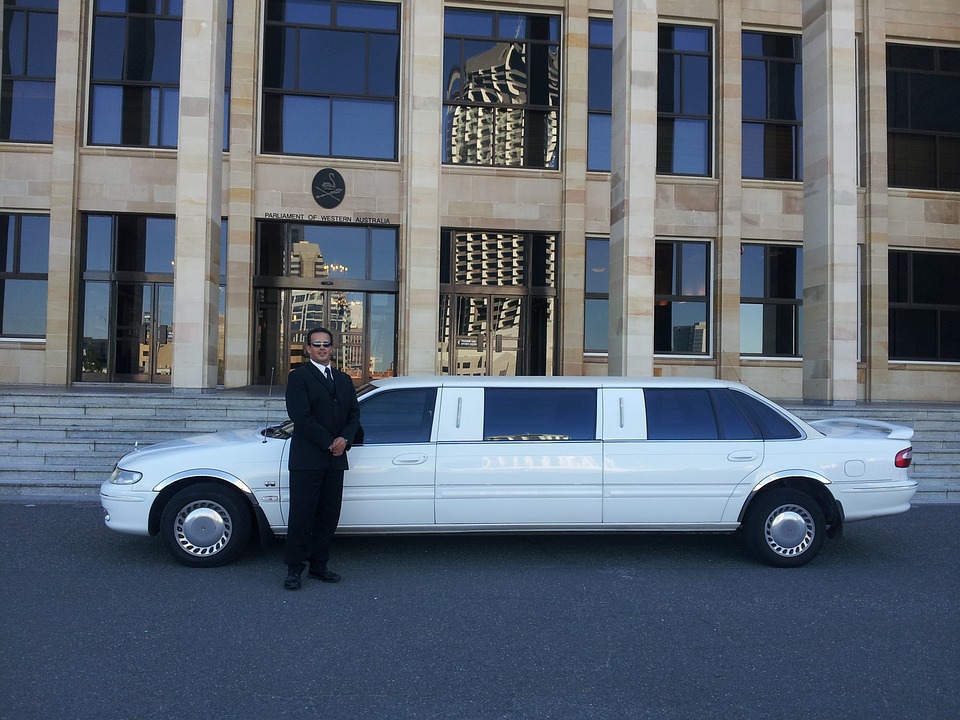 Other areas of Private service include…
Liveried servant usually employed in pairs only within royal households.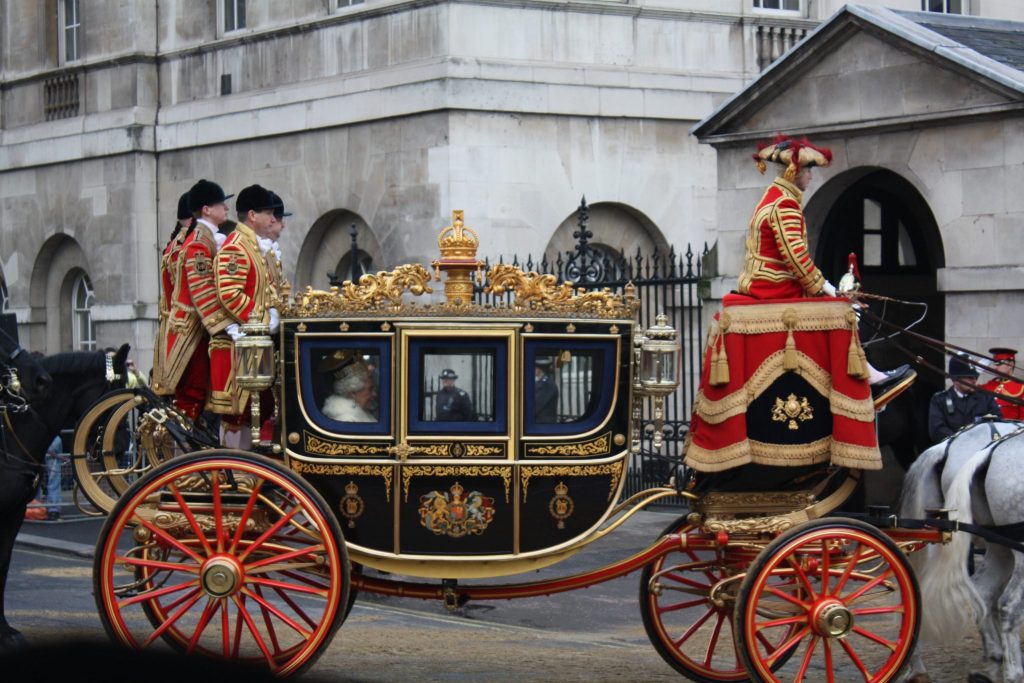 Person who moves into the private home in order to provide company and security normally for an elderly person. They will generally help out preparing and serving meals and light cleaning duties but they will not administer medicine or provide personal assistance – full time registered carer will fulfil this role.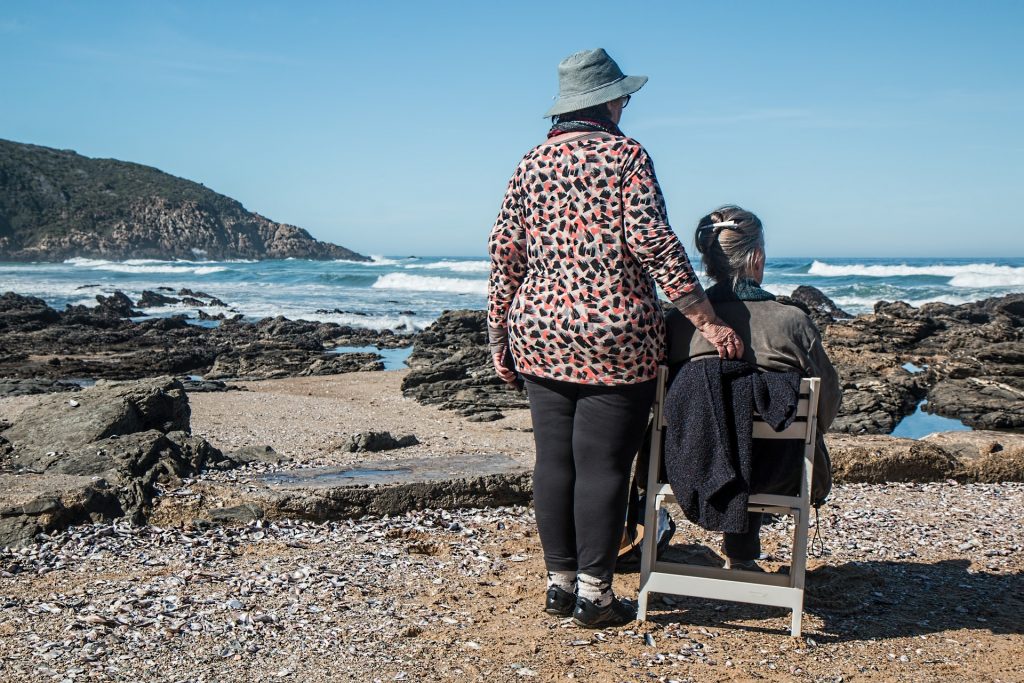 The carer(s) stay in the client's home on a 24-7 basis. They normally provide Full Personal Care and carry out general household duties. The level of care provided varies greatly and is dependent on the individual needs of the client concerned. It can range from general companionship and housekeeping to high dependency where a high level of Intensive Personal Care is required.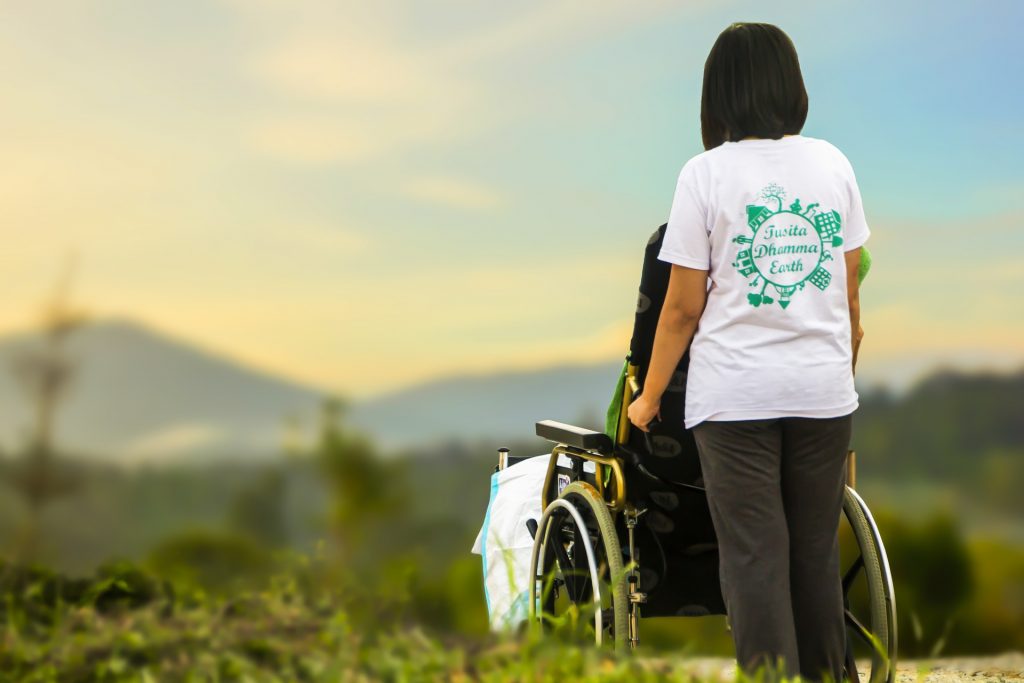 Looking after small day-to-day maintenance projects either round the private house and grounds, larger residential apartment blocks or commercial properties. Requires being able to turn your hand to anything inside or outside the house: experience of DIY, carpentry and painting as well as basic electrics and plumbing.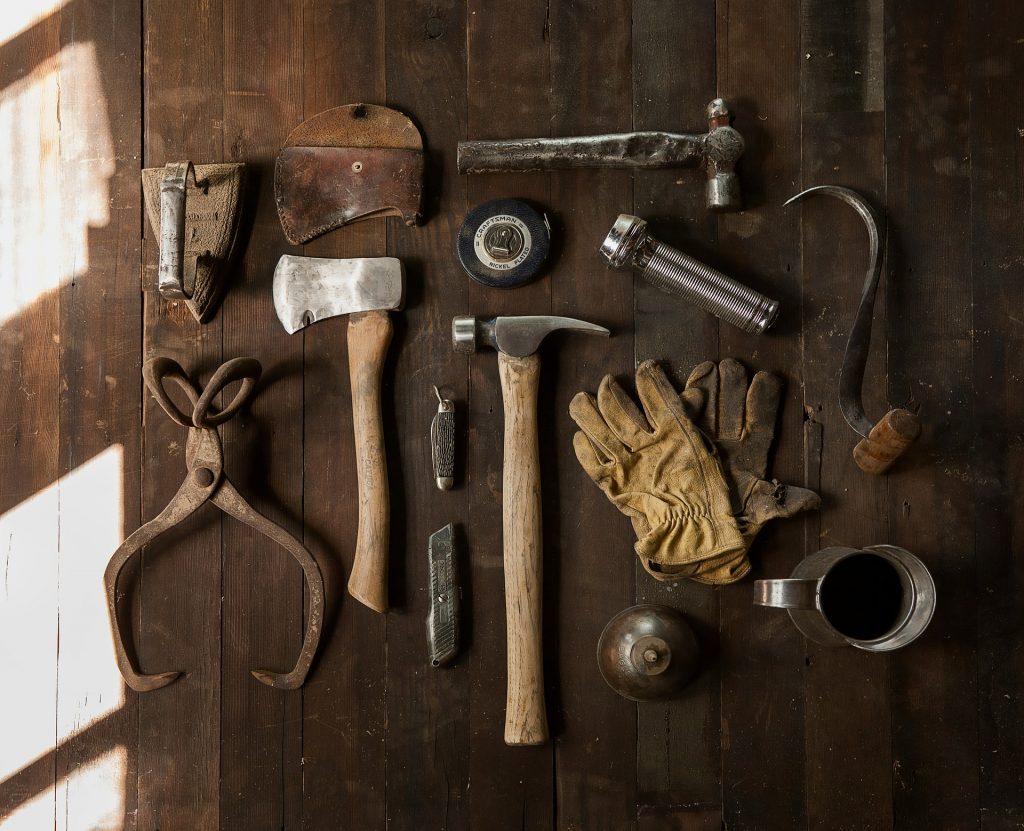 Trained Nurses, midwives or health visitors who specialise in the care of new-born babies. A Maternity Nurse helps the Mother from the time she leaves hospital until she and her baby are settled into a routine at home; this normally lasts between four to eight weeks. They work 24 hours a day, 6 days a week.
Duties include:
Responsible for all the physical needs of the baby
Advise and help the new parents establish a feeding routine (bottle or breast)
Bathing, changing and settling the baby
Care of the baby's laundry and nursery
Keeping the nursery and their own room (if separate) clean and tidy
Maternity nurses DO NOT do housekeeping!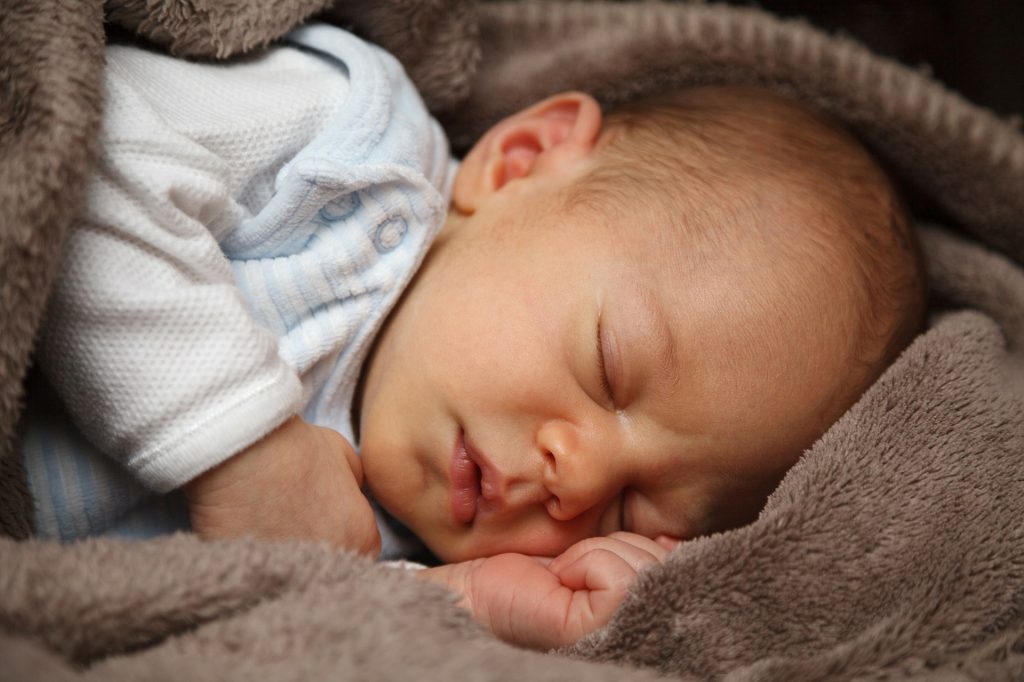 A Nanny is expected to be responsible for all aspects of the child's life. In practice domestic nannies usually care for children between new-born to 4 years, after the age of 4 years families generally migrate to au pairs, mothers helps or nanny / housekeepers.
This includes:
Get children up in the morning and put to bed at night
Bathing and dressing children
Organising the children's meals
Laundering the children's clothes
Cleaning and tidying the nursery and bedroom
Dropping and collecting children from school / nursery / playgroup / friends
Babysitting – 2 weeknights additional by arrangement
Arranging the child's social life
Stimulating the child's mind and imagination
Assisting the children with homework
Providing the parents with feedback on children's progress – possibly via nanny diary
Nanny share is an arrangement where two or more families share the services of the same nanny as neither requires their own full time position.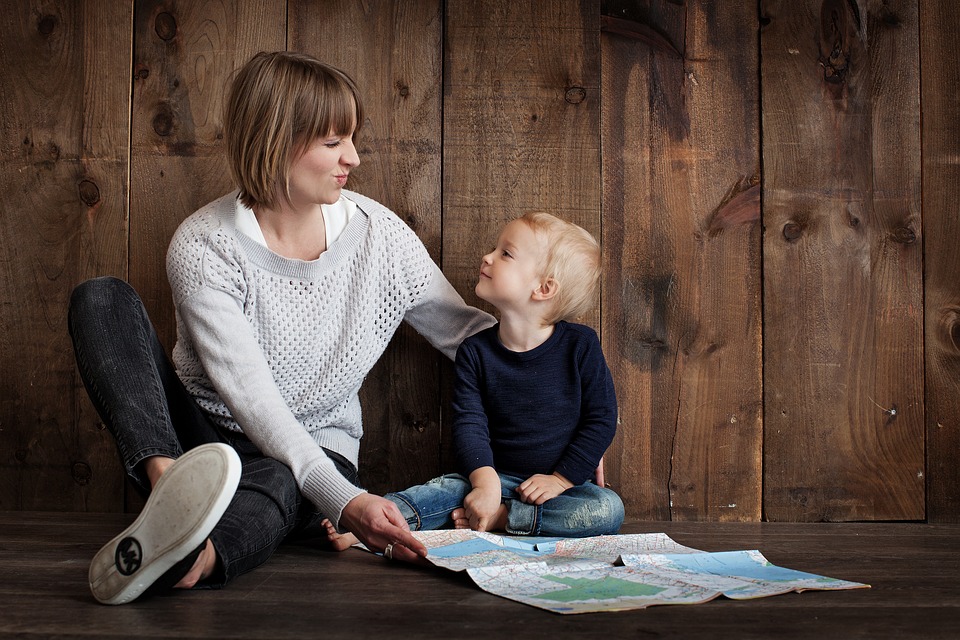 National Nursery Examination Board N.N.E.B. now called C.A.C.H.E. (Council for awards in Council and Education)
This is a two-year course covering children from age 0 to 7 years. The N.N.E.B. is probably the most recognised course and gives the students an in-depth knowledge of the physical, intellectual, social and emotional needs of the different ages. Other subjects include health, hygiene, first aid and appropriate play. Students gain hands-on experience in hospitals, schools and with families with approximately 40% of time being spent in placements. There is an equivalent qualification in Scotland called SCOTVEC.
Business & Technical Education Council Nursery Nursing Diploma B.T.E.C.
This is a two-year course covering the same subjects as the N.N.E.B. but with more emphasis on the academic side. Additional modules are included for students focusing on teaching, nursing, social work and childcare. There is also a requirement to complete 400 and 750 hours work experience the full time course.
N.V.Q. Levels 2 & 3
These courses can take up to two years to complete and are competence based. Students are assessed within the workplace and have to complete up to 15 modules. This course is new and has replaced the City and Guilds' qualification, which was a one-year course in childcare. There are no examinations for an NVQ but candidates are assessed on their performance in a working environment.
Experienced Nannies have no formal training but have gained their knowledge through practical hands on experience. A nanny with varied experience can be just as valuable as her trained counterpart. We would recommend that they should as a minimum hold a first-aid certificate.
National Association of Maternal & Child Welfare N.A.M.C.W.
This course is similar to the N.N.E.B. covering children from new-born to teenagers. Topics include special needs and the student qualifies for a supervisory role within nurseries.
Norland, Princess Christian and Chiltern
These are private residential colleges, which have their own nurseries for training on-site. The course is two years and is followed by a 6-9 month probation period where the nanny is placed within a family. All subjects are covered thoroughly and students receive the N.N.E.B. qualification and the Royal Society of Health Diploma.
Montessori Diploma
This is a privately run course, which can be run on a full-time basis or by correspondence covering the ages 2-7. Training is based on the philosophy of Maria Montessori who believed that children could teach themselves within a structured learning environment. The full time course comprises approximately 500 hours classroom study and 200 hours probationary teaching.
National Association of Maternal & Child Welfare N.A.M.C.W.
This course is similar to the N.N.E.B. covering children from new-born to teenagers. Topics include special needs and the student qualifies for a supervisory role within nurseries.
Under-butler or male housekeeper responsible for the heavier housework in a more formal household. Is a very popular domestic position requested by clients nowadays as a general halfway house between a butler and housekeeper in less formal situations covering hands on cleaning, cooking and some driving.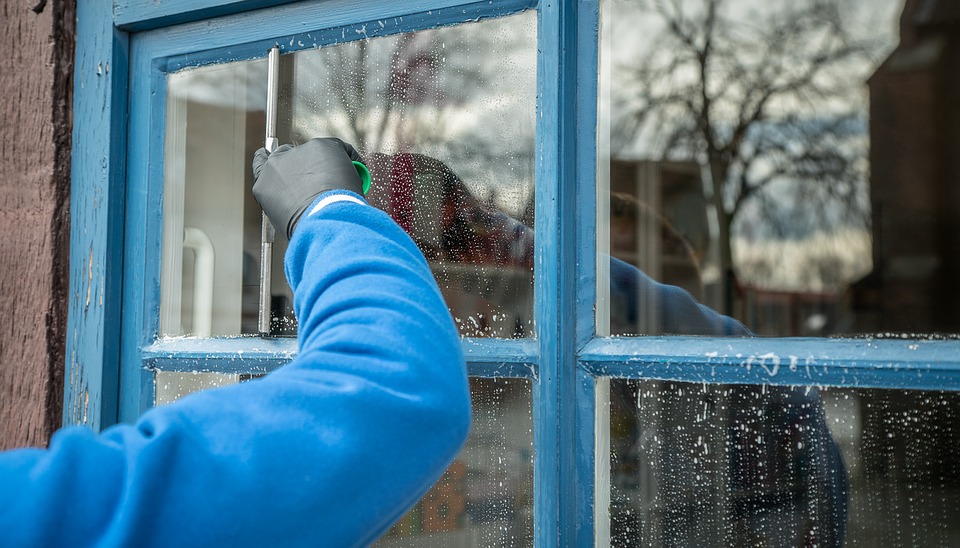 Responsibility for through cleaning of the household; duties to include:
Vacuuming and cleaning floors and carpets
Dusting and polishing
All laundry and ironing
Maintaining the entrance of the house
Any additional chores agreed with the employer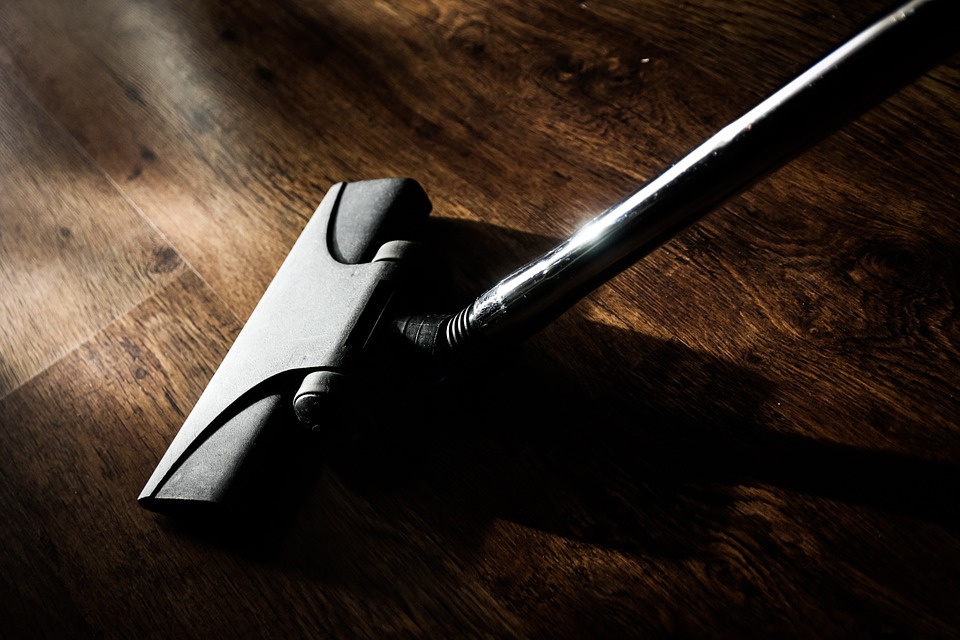 Personal servant responsible for the lady of the household.
Duties include:
Care of the wardrobe and ladies' private rooms
Care, cleaning, pressing and mending of ladies clothes
Preparation and packing of clothes for packing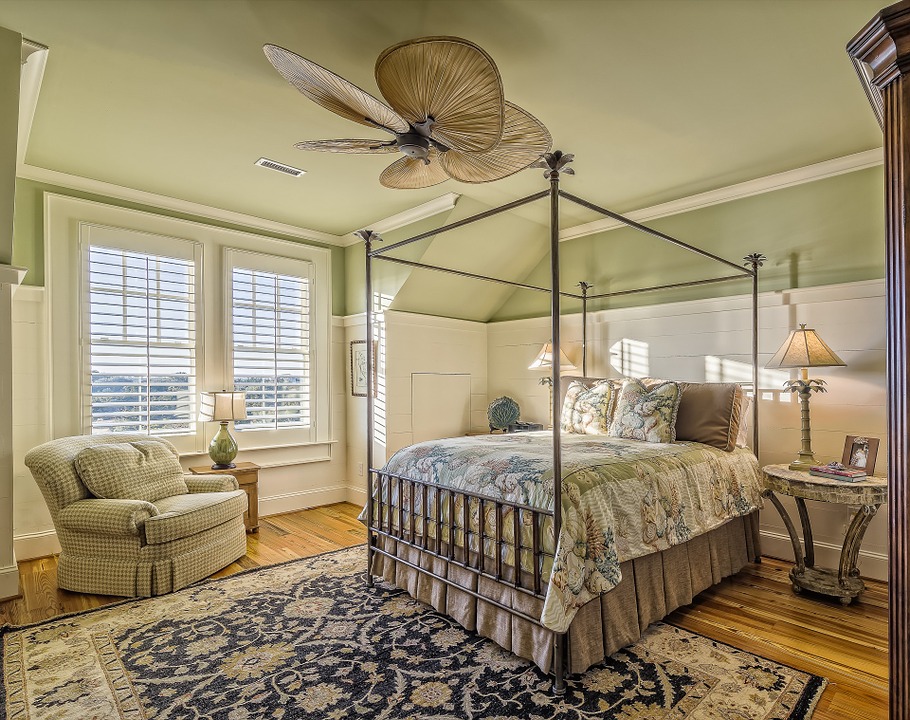 Responsible for all laundry and mending from individual's personal clothes to all household requirements. Bed linen, towels, tablecloth's and staff uniforms.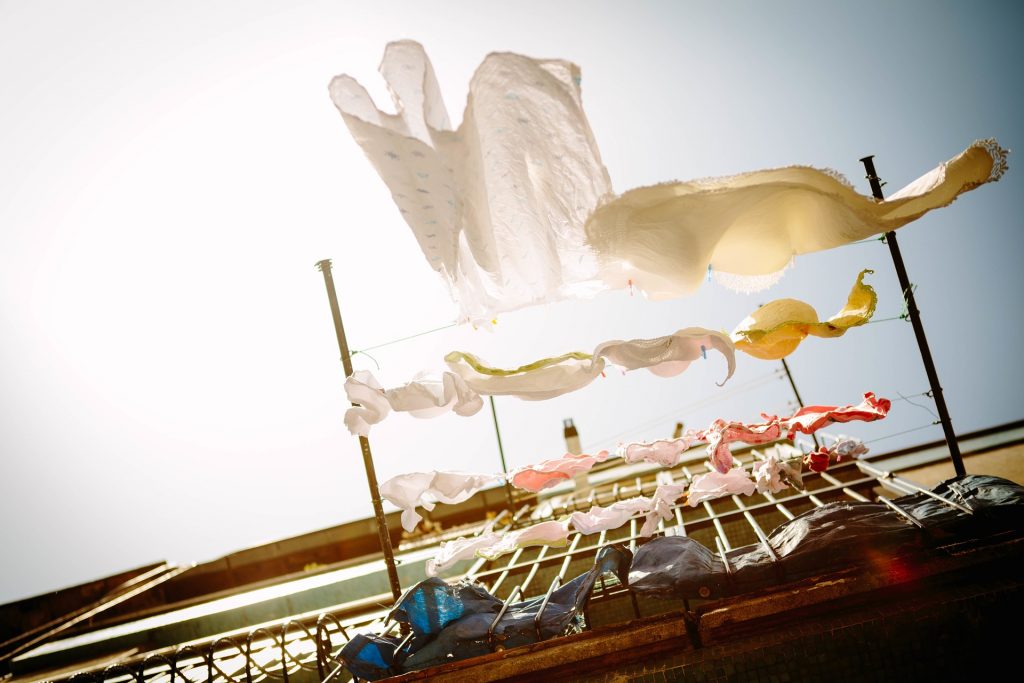 Door man of large building residential or commercial- responsible for the front entrance, security and the well-being of the occupants.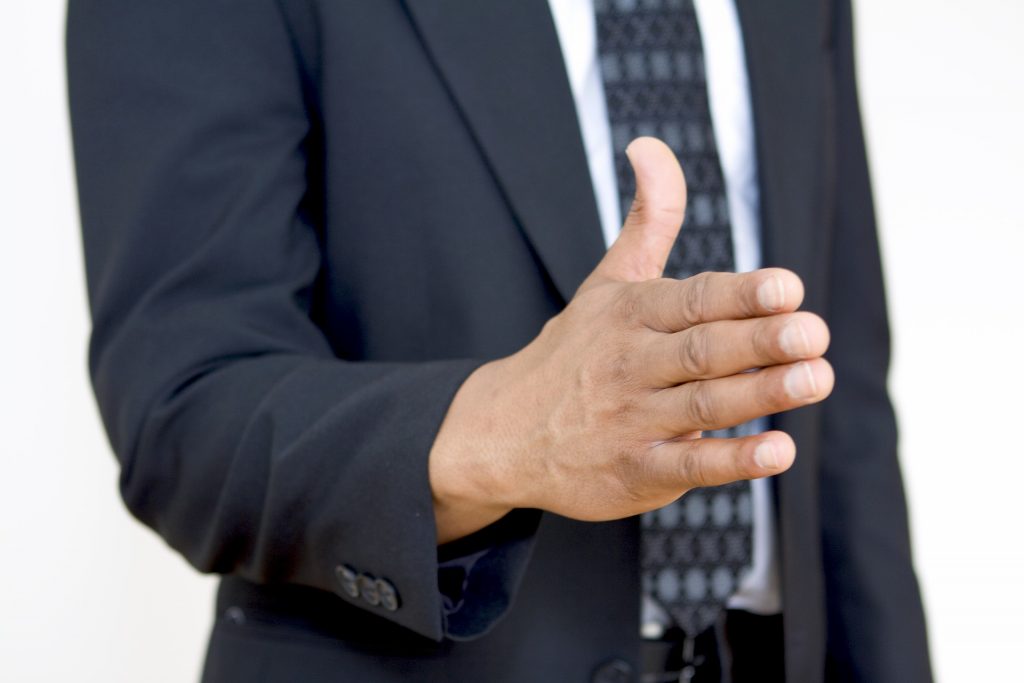 Person employed to take charge of property in the owner's absence – generally on a temporary basis. Also used in a commercial role for large properties, museums etc.