It has to be a gem from the Mamma Mia group!!  https://www.bigmammagroup.com/en/trattorias/gloria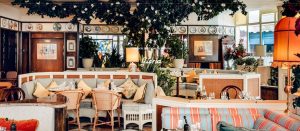 Meet Gloria, a 70's Capri-style & all-day long Trattoria in the middle of Shoreditch run by a crazy bunch of 85 young and passionate people from the Bel Paese and the sunny coast of Naples.
An explosive menu mixing old Italian classics, with amazing products direct from 180 small producers in Italy – plus a few fun twists from Chef Filippo. From the 10-Level Lasagna, to the Girella (ravioli filled with soft rabbit ragout and Italian polenta), to the Neapolitan Pizza heated in the gigantic Marana oven or even the Italian gelato made with love, Bronte pistacchio or Nocciola del Piemonte. Everything they do is 100% fresh and homemade.
When it comes to drinks, the bar team has created a killer cocktail menu, with the likes of Colada Me Later, a fun version of the classic colada, or the ultimate Italian classic Negroni topped with truffle foam. In the warm and cosy wine room, you'll find 50 Barolo's from the best winemakers of Piemonte like Marco Parusso or GD Vajra.
Gloria is a little corner of Italy over two floors. Open for breakfast, lunch & dinner – and brunch at the weekend. Joyful and lush by day, the place gets funky at night, with a house made playlists and a late night pizza & cocktail menu until 2am on Thursday, Friday and Saturday.