Just a small selection of the many testimonials we have received from our satisfied clients…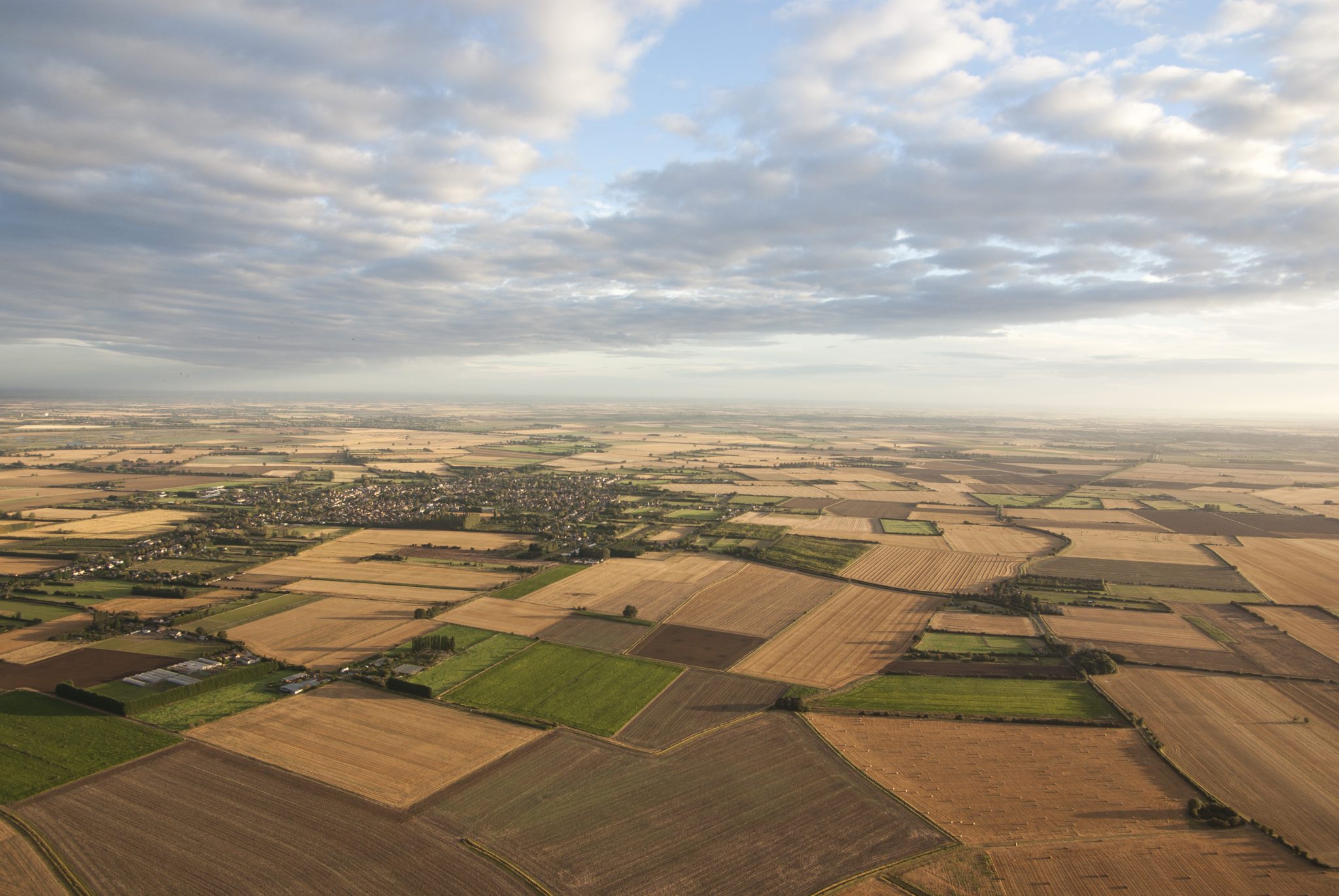 Clare, I am delighted that you have set up your own business and joined the "entrepreneur  club". Those of us who have domestic staff, face many challenges not only in the recruitment of suitable persons, but also ensuring that the work environment we create is "adjusted" to meet the needs of both ourselves and the staff we recruit. Having recruited the staff, you very kindly worked through their induction period by consulting both with the staff and ourselves to ensure that we were aligned. As performance issues arise you have always been helpful and willing to repeat the exercise. Thanks for your efforts to enable both parties meet these challenges.
Congratulations on such a marvellous nomination.  You must be so chuffed.  It is amazing and so well deserved.  You are so professional and courteous and we have so enjoyed dealing with you.

Best of luck with the Business Excellence Awards.  Let us know how you go.

I have given your name to a few of my friends in the past who were looking for staff
Thank you for your email. I have received the first resume and I have to say it is a good start. It clearly shows Domestic Bliss Appointments is very professional.
Dear Clare, You have already done so much for me and I hope I expressed in full my appreciation of providing me XX at no charge when I was reaching crisis point.  It really meant a lot and I am very grateful.
Thank you for both your emails. It is reassuring to know that the couple are happy and settled. Long may it last! I can't thank you enough for your sympathetic help. Yours is not an easy job, requiring understanding of both employers' and employees' needs.
Dear Clare

Happy New Year. I just wanted to thank you from the bottom of my heart for finding us X. She is blossoming all the time and gets more confident and more open as time passes. We really do know how lucky we are and I want you to know what a very professional and caring job you did. Thank you and all good wishes and gratitude.
Thank you for your email.

You have been helpful and professional from start to finish.  I am only sorry that X did not work out – their email is kind and we appreciate it.  They are a high class couple. I will pass on your name to anybody looking for a couple with total confidence that you will give them a Rolls Royce service.
As I've said to you before; the difference between you and the other Agencies out there is that you really do care about your clients and are prepared to suggest/recommend/implement what you feel is right for all parties.
Thank you so much for my present, this is extremely generous of you, especially as I need no wooing – it goes without saying that any business I might have, would come your way.
Thank you so much for your wonderful help finding S- She will be arriving tomorrow, and we are so excited to start working with her. I really hope I get the chance to meet you again, you are such a lovely person!
Yes we most certainly will recommend you! You were brilliant at instantly recognising the kind of person we were looking for as cook / housekeeper, you didn't waste a second of our time with unsuitable candidates for the job, and what is more you found the most perfect person with an equally brilliant husband to do all those other jobs which we needed help with, but never dreamt we would find in one couple! I felt in our conversations you asked lots of incisive and relevent questions which gave me the confidence that you really cared about getting the best match for both the employer and the employee. Having been rather despondent and disheartened when looking at other agencies' websites and felt that they were only interested in money and all sorts of ghastly employers who didn't sound a bit like us, it was such a relief to find you!
I'm a great believer in a change like this being a great opportunity! I left my job and started my business in a recession and have never looked back. Its the best thing I have ever done! So very best of luck and let us know when you are up and running. Many thanks and wishing you all the very best with your business.
Just wanted to say a HUGE thank you to you for all of your efforts, time and support you've put into this. Without you I wouldn't have experienced what I did, and I definitely will learn from the experience. Thank you again for sticking by me and also for being such a great laugh along the way – and make sure you stay in touch Ms Driver.
I can assure you he was really impressed, so am I, by your professionalism and reactivity. No doubt you provide top tier services to clients and prospects. The client precised he will use your company next time (he has several houses) and he will also feel free to reference your services to some friends.
We have found someone but this was confirmed only this week.

I had planned to see the people you recommended but we feel we have found the right person. One never really knows until they have been here for a few months.

I will of course, recommend you to friends and colleagues and I would like to thank you for all your help and endless energy and enthusiasm!! Best wishes for the new year.
Thank you Clare. I appreciate your kindness and also your consideration in helping me find the right position.

I think I will be with my new employer forever!! I'm pleased to have found a domestic agency which provides a truly professional service – one that I can trust.

You have been so quick and accurate – I will recommend you to all my friends and there should be more people like you around!!
I am ecstatic and you know why. Thank you so much for introducing me to a top class housekeeper with the best attitude and manner, smile and temperament.
Thanks so much for being the BEST ever consultant that we have never met but think the world of !!!  If ever I can take on staff I will go thru you Clare as your client care is second to none….
We've indeed found a couple. The hand over between them and X is going on now during all September and October will be a probation month. I really appreciated your work, time and energy you've putted in finding the right people.
Thank you so much Clare for all your professional advice as well as for the C.V. example.
I am as delighted as you at how things have worked out and want you know how much I appreciate your part in it all.
I wish to send you my best wishes. Thank you for all the assistance and support that you have given me during all this year.
Again thanks for your guidance and efforts. My dream is to bounce back from chaos to fill my life with wonderful staff from you!!
and a selection of testimonials we have received from successful applicants…
We hope that business is good for you Clare and that Domestic bliss appointments go from strength to strength, you are still the best Domestic Agent in the field…!!

No other agency has shown as much care and consideration to our welfare as you have…!!
Thank you very much for your suggesting  a cooking course, it is really helpful. I have actually looked for one before, but did not find any thing which will be useful ( they were all just one day, or just specific cuisine). I also hope our paths do cross.

I wish you all the best, good luck and success – you sound absolutely fabulous. Your web site is really stylish and welcoming too.
Gosh, I think you really get me! You seem to really understand, I can already say- you are excellent at your job. Now, you must be the world's fastest typist? I have never had such quick reply in my life….
I think a few agencies are finding it hard to survive at the moment.

Luckily you have a completely different approach and I know you will do VERY well!
Thank you so much for taking time to respond in such detail and with such great advice. You are fabulous!  You are most kind and most giving. To those that give, it shall come back triple fold……thank you!
Thank you so much for the time you spent with me last Friday when my friend popped in for an interview regarding a nanny position, I really appreciate your time and friendly advice. The formatting of the C.V I think has helped with the privately advertised jobs we have applied for so far.
I just want to say  "Thank You" for your reply and the telephone conversation earlier.

I really appreciate your professional approach and speaking to me all. I am not the obvious suitable candidate for the type of people, who are your costumers. (I have contacted few other agencies and they have not bothered to give any reply.)
Thank you again lovely lady – what would I do without your advice and support.
Thank you very much for your time and professional help and great attitude; it's a rare pleasure these days!!
Couldn't have done it without your input and persistence, Clare.
Thank you very much for your help. You are an angel.
Good morning Clare, good to hear from you and glad things are going well…!! We had a look at your new 'brochure' it is an excellent concept and a long awaited approach to this funny 'ol business!! In our experience it is amazing how many people treat their staff with a demeaning attitude!! It is more than a job to us, it is a lifestyle and often 24/7 even off duty we are very much 'onsite' and available, we are very flexible but sometimes the mutual respect for privacy and down time is very much one sided. As you know we are searching again for that 'illusive' possibly fictitious 'perfect' position. Our judge of character has proved to be no measure in which to go by. It does not look too good that we are now in our third, full time position in this business and now looking for our fourth!! Unfortunately our side of the stories are often unheard. Still, we are not quite yet broken and we are going to give one more position a try before we throw in the towel and change our career paths. With the launch of Domestic Bliss Appointments we have renewed faith and hope that finally a position with good, honest, genuine, mentally stable, emotionally unchallenged, realistic and non patronising employers comes our way…..fingers crossed!! :-)
Dear Clare, Thank you. I wouldn't have done it without you. This job sounds very good and might be everything I was looking for.
Thank you for your words, you have been a great help through all of this and we know we couldn't have done this without your guidance.
Am so grateful to you Clare – you saw me through the last 6 weeks and I'll never forget…bless you.
Clare, YOU have been EXCEPTIONAL,WONDERFUL,UNDERSTANDING,PROFESSIONAL.

It is you who we all come back to year in and year out…. you Clare are 'better than the best'! All my friends have been told about you, and your amazing capacity for compassion and understanding. Please know we think the world of you, don't ever change Clare as your client/applicant care is second to none… I will be over there in about 2 weeks, so if you are free lets catch up for a cuppa!
The house and everything around looks like the most idyllic place to live. We firmly believe, that everything will work to everybody's satisfaction and this will be the position we have been looking for and vice verse.

We can not thank you enough for your professional approach and all your help and advice you gave us in this uncertain time and the least we can do is to invite you+ to a nice dinner or drink, whenever it will be suitable.
It was such a fantastic surprise to see your name in the lady I sent an email to www.slmrecruitment.co.uk the other week and was surprised to get no response- wondered if you were away on holiday, but now I know where you have gone ! well done you – for going out on your own. I'm so glad that there is now an agency who have morals and ethics, someone who understands the job from the ground up ………square pegs don't fit in round holes ! I will email everyone I know in private service that may be looking for work (and even if they aren't ! so they know who to call when they are lol ) here's wishing you all the very best to a very very successful agency which I'm sure it will be as they have the best person at the helm.
I cannot believe this is really happening, XXX will be ecstatic when I see her later. Don't thank me for the hard work, it comes down to you at the end of the day!!

We will travel up at anytime that suits you and the client, like I say we will be available 24/7, this is one opportunity not to be missed.  I am so grateful to you.
Thank you so much for going out of your way to introduce yourself and your effort to help me. The strategies you outlined and your tip with the magazine was very thoughtful and very nice of you. Thank you, it was very much appreciated. It was so lovely and such a pleasure to meet you and I truly thank you for all your effort and time
Brilliant Lady! You are so to the point I was waiting for the next set of pointers..so, that is such positive news Clare, Thank you SO much, Your company sounds excellent.
Thanks again for everything you have done for us it definitely helped us a lot in finding our feet in the employment sector. We are looking forward to our jobs and will keep in contact with you.
Again, thanks so much for everything. You have been a superstar and I honestly never ever meant for anything to go wrong. Always wanted the best and worked my hardest.
Hi very lovely to meet you to day. You are not only an AGENCY you ARE AN INCREDIBLE human being.
Boy – you are good. Nicholas and I are always so impressed by someone with excellent follow-up.  You see it so rarely these days.
Clare, you are a wonderful and kind person. We are very pleased to meet you! Be sure some day we'll visit you. God bless you
Clare thanks so much again for all your encouragement and for the lovely work opportunity which will now begin tomorrow!
We have just accepted a couple's position, starting next week. Many thanks for all your support and advice given to us, which was of great benefit.

Should we be looking for positions in the future we will certainly be in touch.
As you are aware from our point of view we have to look at positions from more that one agent, but we feel we have got on with very well with you in the past, and after meeting you Clare…… we were very happy knowing you would do your up most to find us something great!
I would like to say how impressed we were with your kindness in fitting us in, and the professionalism of your comments to us. We would be happy to have you act on our behalf if we need it soon, or in the future.
Good things come to those who wait and perhaps it is not my time as of yet. I am sure that my day will come.(with your help) I have not registered with any other agency's  simply because I am very comfortable with you and I like your honesty and approach. I like the one to one which we have with each other. I know that you know the type of position which I require and I have faith in you. So you see I don't really mind if it takes months before i am placed in the position which is right for me.

Of course I know you are doing your best, I do appreciate your honesty and help. I shall speak with you next week to touch base. In the meantime THANK YOU and have a lovely weekend.
I have just had a very quick read up on the island of Mustique, aaaaah it sounds like a living dream!!  The position itself sounds really lovely too.  You certainly are picking out the type of positions I see myself in, I have complete trust in you and the position I shall eventually find myself in, so thank you for everything.
Hi Clare, how lovely you call me!  It made me smile when I read your message today.  I am doing great, getting the two houses ready (Take care and thank you so much for keeping in touch with me, its so nice to know that an agency like yours take care of its candidates.
Just wanted to send you a quick email to say thank you again for all that you are doing to help us find employment We'll keep you updated Clare…you're our favourite agent..
Thank you for your honest feedback, we believe in the same to find the best work environment for us. You seem to be a brilliant person with all sorts of experience so it is like you speak from our heart. Thank you for everything
I want you to know that I truly appreciate everything that you have done for me and our great contact along these 6+ months, you have done an excellent job It has been a true pleasure to get to know you.
Thanks again for your advice and support, you are a top lass as they say back home !!
That's really helpful, particularly the advice re the CV. I'm really grateful for the time you've taken to help on this. It's quite rare these days!
Seriously you are the BEST agency ever!!
Clare thank you very much for your prompt response and beautiful and encouraging email.
Congratulations and well done Clare!! We wish you all the success in the World with your new venture!! Good for you!! We know you will be successful, you are the best in the business!! and that is a fact!!