https://www.gov.uk/government/organisations/disclosure-and-barring-service
for full information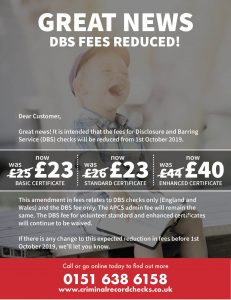 DBS checks can be arranged for you if required from a qualified government agency with no extra charge from Domestic Bliss.
DBS Clearance offers employers an extra assurance that their new staff are honest and decent with integrity and that their moral and ethical standards can be trusted in the conduct of their work.
Clients appreciate that staff have taken the proactive step to make sure their background is wholly accurate. Candidates registered with us are not charged any fee from Domestic Bliss but we will be able to put you in the hands of a government agency who charge just the standard fee.